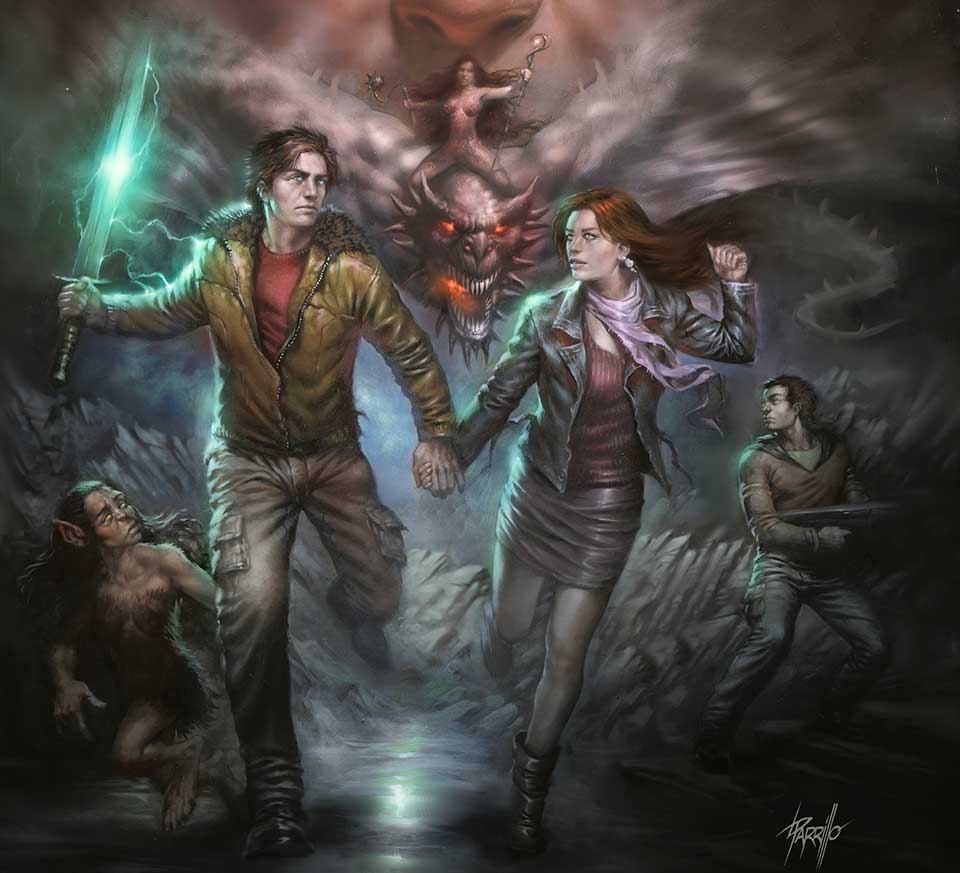 Six days a week, I spend at least five key board hours per day writing. The Glimmering is the first book published in The Apocalypse Game series, even though it is the first book of the second trilogy in the story.
I probably don't have to say it, but self-motivation is important.
I began in the middle trilogy because that's the story I used to tell my kids when they were growing up. It comes across as a fantasy thriller, even though I think of the entire story as speculative fiction. We'll see what the pundits say once I have released several books.
So, one evening, I searched the internet for fantasy images that might resemble some characters within the story, looking for inspiration as I was working on draft number—who can remember—of The Glimmering. I came across Lucio Parrillo images by the hundreds, maybe thousands. These oil paintings caught my eye and enlivened my heart, fueling creativity. So, I dug into his bio and found that he is Italian and living in Florence, Italy.
For fun, check him out at Lucioparrillo.com and look at the images. He is an amazing talent, creating pictures that bring to life characters that we are familiar with including; The Incredible Hulk, Iron Man, Dead Pool, Death's Head, The Siege, Thor, Red Sonja, Vampirella, Warlord of Mars, The Expendables, Project Super Powers, and Lord of the Jungle, to name just a few. Watching him work is like seeing magic flow from the tip of his brush.
I messaged him and after some back and forth, Lucio agreed to help. So, I drew some sketches, barely better than stick figure images. I can only imagine his expression when he saw them, but he was professional, and showed no dismay. We went back and forth with more of my chicken scratches, and his wonderful sketches, all of which I have kept. After several months, the oil on canvas painting, movie poster-sized, arrived. Many of the images you see on The Apocalypse Game Facebook and Instagram pages, and on this website, are from that painting.
When I unrolled the canvas, I received a surge of motivation. Today, this painting hangs in our library, a composite of characters from The Glimmering and its sequel, The Way Home.
Angela and I have on our travel list to go to Lucio's studio in Florence. He and Michelangelo in one trip? That would be my idea of a perfect vacation.