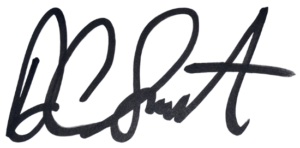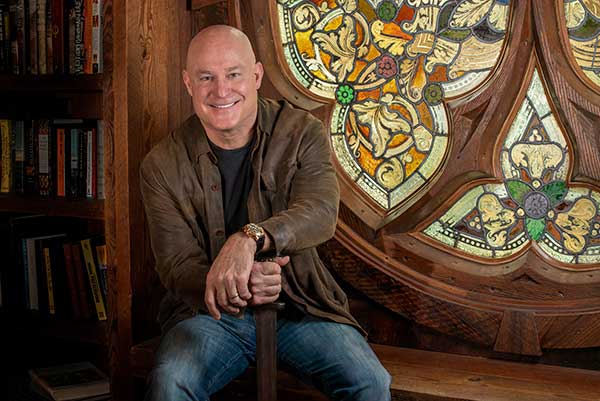 Douglas Smith was born in Minneapolis, Minnesota. He grew up in Buffalo, New York for a time, but mostly in Kremlin, Oklahoma that he considers home.
He has an older brother, two younger sisters, and a younger brother. His mother Mary lives in Edmond, Oklahoma. His father, Charles, died in 2009. He loved a good story and we miss him.
Doug grew up as the quiet one, buried in books he loved. Adventure stories that took him to other times and places and featured a hero who stood tall against evil, natural or otherwise.
He began writing his own story after a long career growing businesses, starting with a degree in electrical engineering from Oklahoma State University (go Cowboys!), a master in economics from Texas Christian University (go Horned Frogs!) and a passion for physics. He spent decades building wireless technology companies as the cellular industry boomed and changed our lives. During that period, he expressed his creative passion by sculpting figurative pieces in marble. He is told his sculpture brings to mind Rodin, and he has gone to Paris three times to go to the Rodin museum but, thanks to French unions on strike, each time, they have been closed. It remains on his list.
The Apocalypse Game (TAG) book series is a story he told his four children as they grew up. When his oldest left for college, she suggested he turn it into a book. He agreed that was a fine idea in 2007. It remains a journey through misty woods in the dark.
He devoted himself full time to the effort since 2015. The Glimmering is the first book in that series despite that it begins in the middle of the full story. TAG will explore the nature of good and evil, how the life sciences, and information technology, will evolve and the possibility of super-natural evil. It is a spine tingling, run for your life, epic thriller with unique characters who we can get behind and love… Or hate. He plans for TAG to encompass several books, a few already in process, being outlined, drafted, in revision, or in the endless editing stage. For some mysterious reason he loves the process as much as getting a scene right.
In 2015, Doug moved to North Carolina to write TAG. He still loves to captain his own boat, scuba dive, and road bike but walking the beaches with his loving wife Angela and German shepherd, Odin, becomes a higher priority with every passing year. During those sandy miles, kicking the surf, he drives his wife mad with his obsession to discuss various story characters and plot points. For the record, she rejects the "mad" notion. It's true, he says, that she always engages him in those talks with a full heart.
Together, they explore their faith and fine Pinot Noirs, not usually at the same time. They often enjoy sitting in rocking chairs on the porch watching Odin chase squirrels among the magical live oaks intertwined along the ocean's edge. Please hold the protest emails! Odin is always a few feet short and the squirrels, offering fair play, often dance with glee just outside the window from him when he is inside next to Doug who is writing. DC likes to tell the story of when he saw a squirrel, just beyond the glass, raise a certain finger to Odin before turning and wiggling his tail at him. Odin took it like the good sport he is but added that one to his list.
Of course, DC Smith loves to tell a good story.