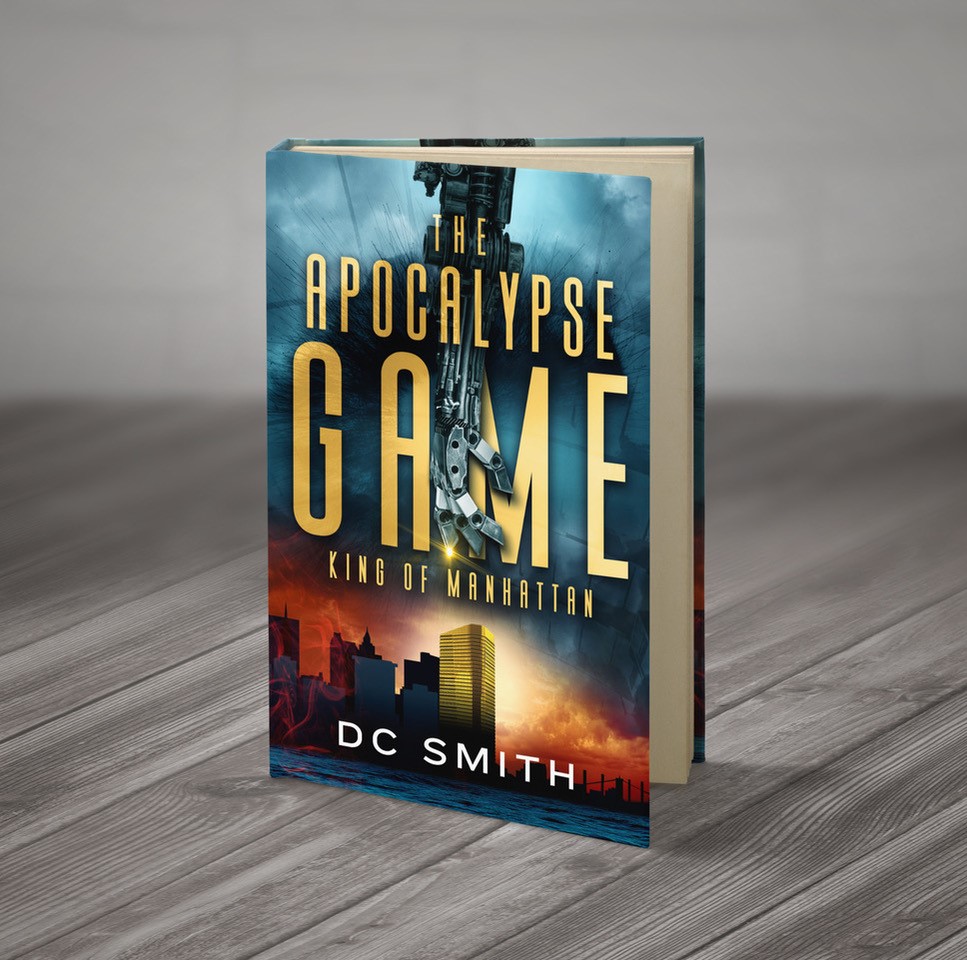 The Apocalypse Game book two: King of Manhattan
The public adores Jonas Gredas for rising above his handicaps, creating everyone's A.I. friend Hela, and giving away free lifesaving cancer treatments to the poor. When the government and church threaten Jonas, encouraged by his demonic haunt, Hela and Jonas must go to war.
Fans of Dan Brown's books, Stephen King's The Stand, or the Left Behind Series, will be captivated by this apocalyptic tale of Jonas and Hela rising to power in Manhattan while being threatened by the church, the federal government and a zillionaire computer titan. To find peace and have a chance for love with Sara, Jonas must fix his withered body and deliver the product to market that will eliminate death. Jonas declares his love for Sara, but it doesn't go as planned, and the federal government threatens to kill Hela and arrest and execute Jonas for treason. Backed into a corner, Jonas raised the game's ante in New England. "Let the troll wars begin."
The King of Manhattan is the second installment in the book series titled The Apocalypse Game. So, why this story? The multitude of refugees, the massive wildfires, the growing volcanism, the oceans polluted with plastics, global warming, endless wars and rumors of war, and the mutating plagues that hover over our families and homes, our endless greed and indifference. We all know, we all do little or nothing, we all wait. And in this kind of atmosphere comes the second novel in the series, King of Manhattan, revealing that the current calamities are just manifestations of the ancient battle between light and darkness. So, are you afraid? Well, be afraid. Things will get much worse.
Sign Up to Receive Book Announcements